Expert in the sound automation of your Front Office Service Desk.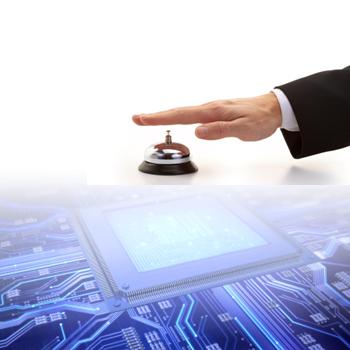 The Front Office Service Desk (FOSD): The "service bell" is a great way to represent the FOSD. The most common implementation is the "IT help desk" with the employees as the customer and with ITIL v3 as the bible for IT service management.
The FOSD is the place where your customers interact with your service or product portfolio. It manages the transactional part of the relationship with your customers: request information, request support, request offer, subsscribe, place an order, change, cancel, input, complain, praise,... As such there is a tight link between FOSD and operational CRM.
Sound Automation: This is the art of marrying the technology and the human for break-through changes in both productivity and quality.
ITsenses takes your FOSD to the next level through sound automation! Some of the underpinning buzzwords are: service strategy, service portfolio, service demand, service catalog, service request and service subscription management as well as services portal, eService, electronic forms, workflows.
But what is the value for you: when & why should you engage with ITsenses?